Preparing Your Wedding Liturgy
A walk through the liturgy: The Conclusion of the Celebration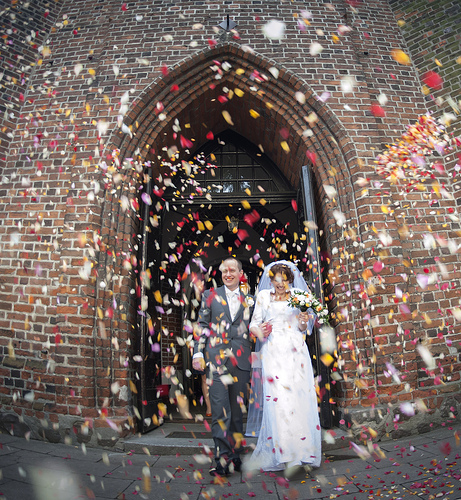 Preparing your Wedding Liturgy
The structure of the conclusion is similar in all of the celebrations.
Description
There is a short blessing followed by the Sign of the Cross and the Dismissal. This may be followed by a final hymn, chant or song (the rite uses all 3 terms). Then there is the Signing of the Register. The rite concludes with final procession.
Choices
There are a number of texts for the short blessing but it will be usual for the Priest or Deacon to choose this.
Music
The final hymn is optional. Actually in Mass it is not mentioned as the hymn after Communion is seen as the last hymn. If the congregation wants one more rousing sing there may be reason to include a hymn here. If it is likely to be a few quiet warbles it may be better left out — as it can feel as though the flow of the liturgy is being held up at this point.
The comments about music and the final procession would be similar to the entrance procession.
More information