Roman Missal
General Instruction
One specific project of this Year of the Eucharist might be for each parish community to study the General Instruction of the Roman Missal.
The translation for England and Wales of the General Instruction of the Roman Missal has received the recognitio of the Holy See and is published by the Catholic Truth Society in April 2005.
Alongside the General Instruction will be published:
Press Releases
Welcoming the publications Cardinal Cormac Murphy-O'Connor said:
My own hope and prayer is that of the late Holy Father, that in this Year of the Eucharist there will be an increase of faith, devotion, reverence, care and celebration of the Mystery of the Holy Eucharist.
Bishop Arthur Roche, chairman of the Department for Christian Life and Worship, said:
Much has been achieved already in implementing the renewal of the liturgy as required by the Second Vatican Council. These publications will provide priests and people with the opportunity to take stock of what has been achieved already and take responsibility for what is still needed.
Resources
A range of resources have been prepared to assist parishes and communities study and implement the General Instruction. See Resources page for an overview or individual pages for more information and material for download. A guide to the resources - Opportunities for Formation - gives examples how they might be used in a parish context.
Publications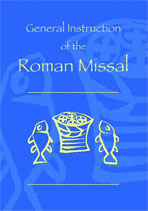 General Instruction of the Roman Missal
General Instruction of the Roman Missal is the official guide to the celebration of Mass prepared for the Roman Catholic Church throughout the world. A revised version of GIRM was published in 2002 in the new 3rd edition of the (Latin) Roman Missal. An English translation of the Missal is presently in preparation, perhaps to be published in 2007. The official translation of GIRM has been published in advance of the rest of the Missal, because of its importance as a teaching document for the Church.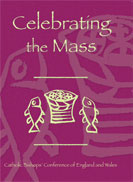 Celebrating the Mass
Celebrating the Mass is a pastoral guide to the celebration of Mass prepared by the Bishops of England and Wales and addressing the particular situation and needs of the Church in their dioceses. It is intended to assist people in their understanding of the Liturgy of the Mass, and to be a companion to GIRM.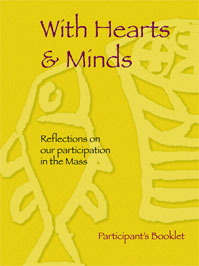 With Hearts and Minds
With Hearts and Minds is a resource for small groups, intended to assist participants to a deeper appreciation of the nature and role of the Liturgy in the life of the Christian community; to participate more deeply in the Liturgy.